Game-Changing Software for Mobile Groomers
Turn your smart phone into the smartest tool you have.
As features and modules are added, video tours of them will be added.

You've probably been considering "going computerized" for a while, but it can be a hassle and you need someone you can trust.  I'm your guy. I've been serving mobile groomers for over 20 years and I host over a hundred mobile grooming websites.  You sign up and give me a spreadsheet of your customer info and that's it.  We can talk on the phone and I'll walk you through it.  You can try it for 30 days and back out, no charge.  The catch is that I don't think you'll want to back out at all.  It's a very easy system with a lot of side benefits and it helps eliminate common problems with mobile grooming.  And more features are being added all the time.
Multi-Unit Scheduling
Some owners want to schedule according to the truck, and others want to schedule according to the groomer.  Whichever one better suits your company, you can do it with our system.  You can even both at the same time.
Assign groomers to the unit schedule in half hour increments.  After doing this, they will be the default groomers for those slots on the schedule.  You can still change them by first clicking a different groomer name at the top.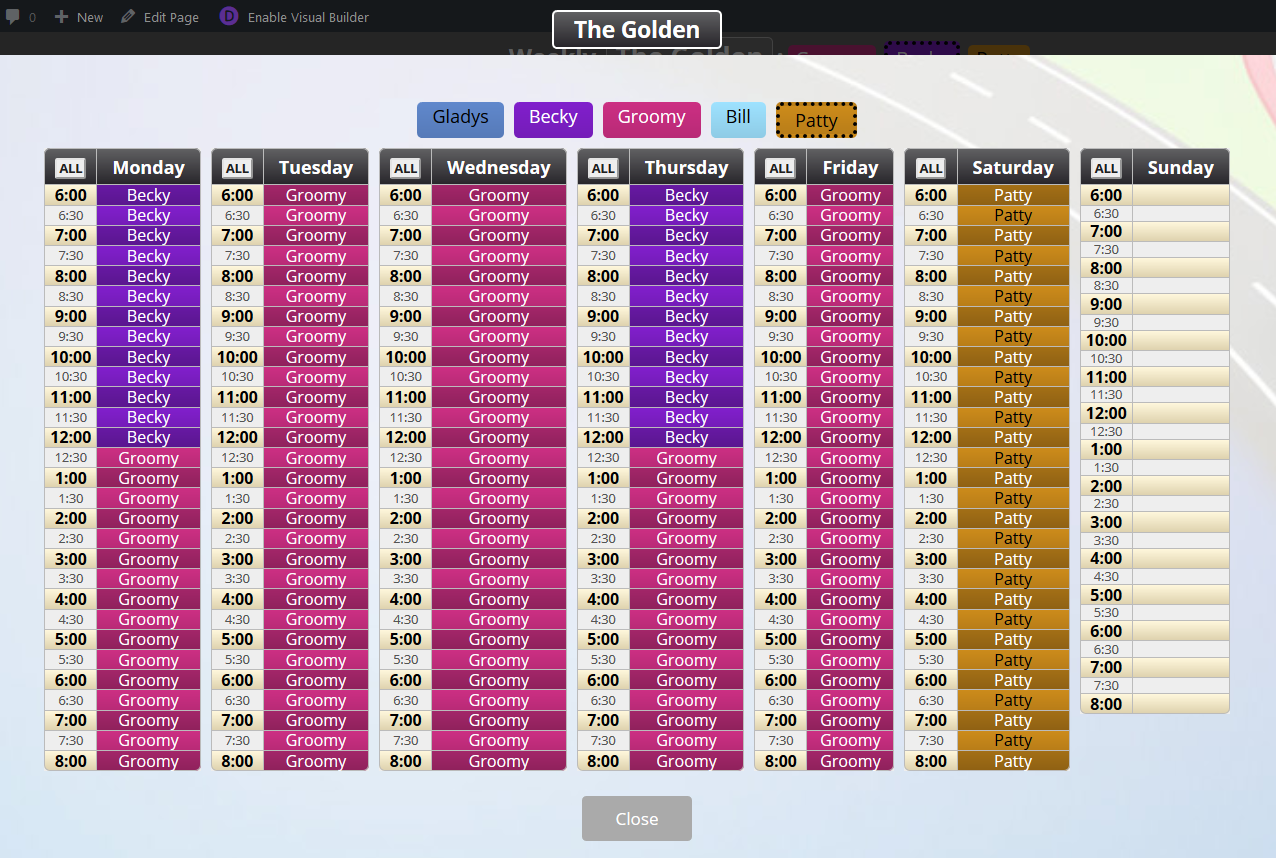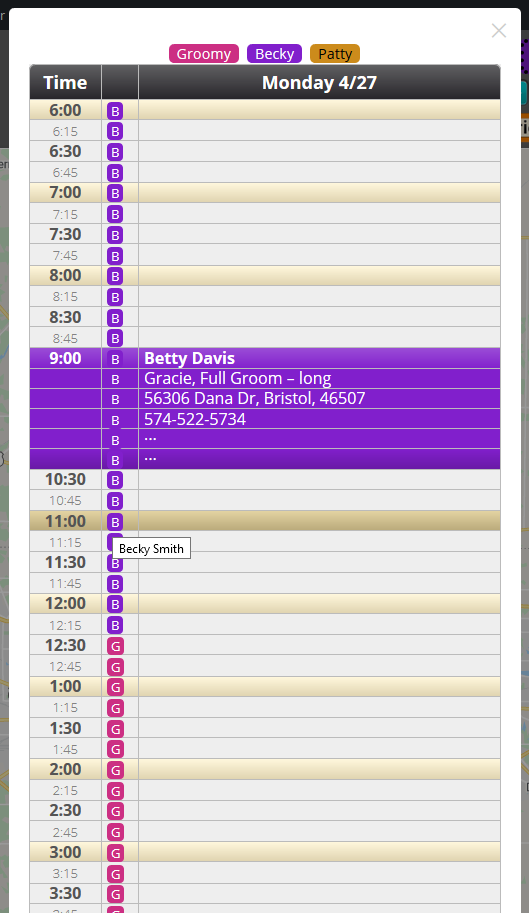 Scheduling by the Groomer
To schedule by groomer, you assign the groomer to 100% of their unit, then rename the unit so you know it's them.  Later you'll see their name in your list of units.